What Sets Us Apart From All The Others?
Answer:  CERTIFICATION
Certified Versus Non-Certified…
That Is The Most Important Question You Can Ask.
It's A Question That Is Of The Utmost Importance To You.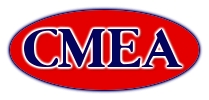 When it comes to equipment appraisal, you certainly don't want someone with a clipboard guessing at values.  You'll discover within the pages of our website why a CMEA (Certified Machinery & Equipment Appraiser), is your best solution.
It is important for you to know that the equipment appraiser you assign to the scope of work you need performed, has the knowledge, experience, ethics, and certification to provide you with a "Certified" Machinery & Equipment Appraisal Report.
A CMEA upholds the ethics and guidelines of the Uniform Standards of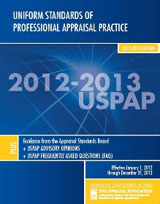 Professional Appraisal Practice (USPAP),  promulgated and authorized by Congress as the Source of Appraisal Standards and Appraiser Qualifications.
 A Certified Machinery & Equipment Appraiser has received formal comprehensive training and successfully passed a 100 question written test and submitted a Summary Appraisal Report evaluated by a Board of Peers.           
   CAUTION:  Be Sure You KNOW The Difference! 
A CMEA Promotes the Code of Ethics….
If Your Appraiser is Not Certified and Does Not Uphold a Strict Code of Ethics…
Your Best Option is to Find One That Does! 

We Demand Ethical Excellence from Machinery & Equipment Appraisers.  Therefore the Machinery & Equipment Appraisers at Valuation Concepts comply with and uphold these 4 strict points…
Advocacy Only of The Appraisal

Certification

Defensible Appraisal