A Professionally Embossed and Bound Certified Appraisal Report…
There are no substitutes!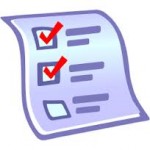 99.9% of appraisal reports fail to accurately value the tangible assets.  Why?  That's a great question, and we're glad that you asked. Inaccurate appraisals are not uncommon, and they can cause serious consequences to your business, as can reliance upon any one of the following methods to determine the value of capital equipment.  How many of these methods do you currently use?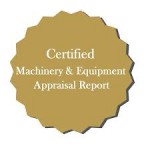 Rely on the word of a non-certified person who may have a "hidden" agenda.
Are you surprised to learn that all three methods are

inaccurate

and filled with liability?
If an Appraisal Report is based on guessing, relying on book value, or relying on a word of a non-certified person who may have a "hidden" agenda, the Report will

not

hold up scrutiny because it lacks substantiation.  Not only can values not be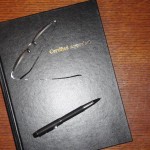 substantiated, but the Report itself is not written to reflect the approaches to value, market conditions, photographs and required substantiation that a USPAP Report contains.
USPAP (Uniform Standards of Professional Appraisal Practice) was promulgated by Congress and is accepted around the world as the authoritative source for machinery/equipment and business appraisals.
Types of Appraisal Reports
A Summary M&E Appraisal Report offers an estimate of value for machinery and equipment compliant with USPAP guidelines for a Summary Appraisal Report. Values are reported for each individual asset and the aggregate as a single number. An on-site inspection will be performed to verify and identify the asset.
Desktop Appraisal Report
A Desktop M&E Appraisal Report is a form of Summary Appraisal Report as defined by USPAP. A Desktop Report is often ordered to reduce the cost of the appraisal when a visual identification of the equipment is not required. A description of the equipment and pictures are sent to us to determine its value.